CUSTOM HOME PLANS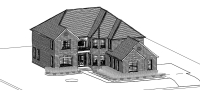 House plan selection is one of the most critical steps in building your custom home. We will guide you through and help select the best layout and avoid making costly mistakes.
As most people don't feel comfortable reading technical home drafts, we give you a hand by generating various 3D visual computer models. They will visualize the plan and demonstrate how it will look inside and out.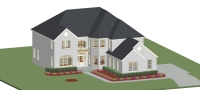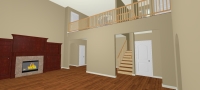 We can start with your house plan and make adjustments, or design a completely new custom plan, including all desired features... Using the 3D model, you can test different textures and colors until you settle on the ones you like best.
The 3D model can be layered over the picture of your lot to find the best orientation and positioning of the house. All of this is part of our home building package and is available to you at no extra cost.