Featured in Richmond Magazine's R-Home
Contemporary Cool. A sleek and modern renovation gives new life to a 1980s West End home
To our friends and everyone who was asking to read the "Contemporary Cool" article from Richmond Magazine - it is finally available online! Follow the link to read about a sleek and modern renovation of a 1980's west end home.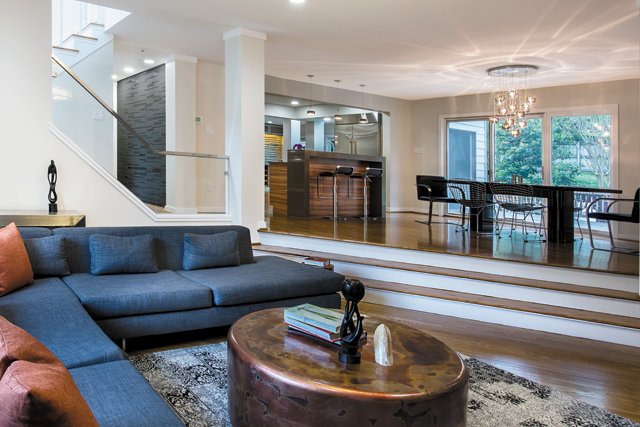 If you have a vision, we will build it
VMAX LLC is known in Richmond, Virginia for creating unique, well-designed luxury custom homes of high-quality and superior craftsmanship. Whether you are building your starter home or moving up to the next level, we are here to help.
We value your time, by saving it; we take care of all aspects of the process. We will personally guide you through the selection and evaluation of the building lot, home orientation, layout, and design. While we work on the foundation and framing, we will help you choose the most suitable and cost-efficient materials for lighting, plumbing, and more. Your feedback is always very important to us, and you will be approving each step of the building process.
VMAX LLC stays up-to-date on the latest building and remodeling techniques. If your home is in need of renovation, we can upgrade it with the newest materials, increasing the comfort and value of your property.
As a luxury custom home builder, VMAX LLC also offers
We are looking forward to working with you!